Power Cut Reporter App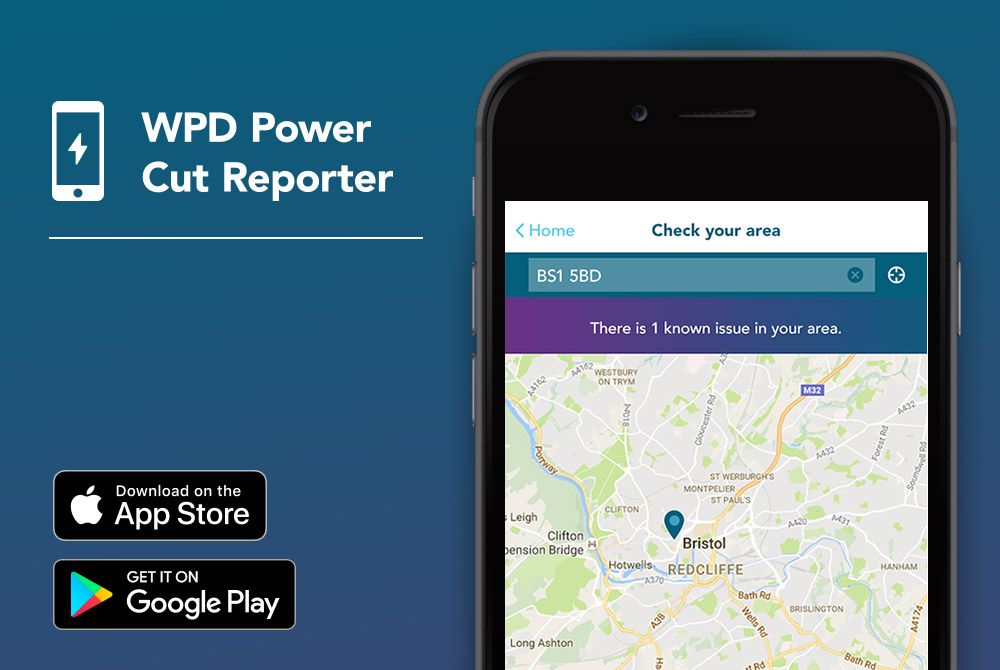 The Power Cut Reporter app provides support, assistance and interaction, enabling customers to report power outages and seek assistance.
We're never too far away

Wherever you are, with the 'Report a power cut' feature you can notify us of a power outage and live chat with our customer service team. Any reports you send using the app will be sent directly to us at National Grid.
You can use the interactive map to pinpoint fault locations, check for power cuts in your area and seek out important and general advice for power outages and faults.
We'll let you know

With our Saved Locations you can add important locations to monitor power outages and faults in your area. As well as receiving push notifications and live updates for any faults in your area, you can add the location of a loved one and receive an alert in the event of a power cut.
Additionally if you or someone close to you is in extra need of assistance during a power cut, you can use the app to join our Priority Services register.
With the app you can also:
Use the postcode checker to see if National Grid is your electricity distributor
Use the outage / fault checklist to help assess any network problems
Archive your past and current reports for future reference
Receive notifications of news and weather warnings
You can contact us by phone and follow our social media channels for further updates
The Power Cut Reporter app is available for both iOS and Android.