Meet our executive team
Our directors are responsible for ensuring our long-term success through determining our strategic direction and objectives and effectively overseeing them.
Executive Directors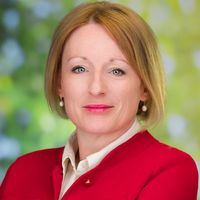 Cordi O'Hara
National Grid Electricity Distribution President
Career: Cordi is responsible for the safe and reliable operation of the UK's largest electricity distribution network, serving more than eight million customers across the East and West Midlands, South West and South Wales. As President, Cordi is accountable for National Grid's £6bn investment programme that will be delivered between 2023-28, keeping clean, fair, affordable power flowing to homes and businesses across our region.
Previously Cordi was President of National Grid Ventures, where she led the development, financing, construction and operation of large-scale energy assets; such as electricity interconnectors, LNG storage and regasification, onshore wind and solar generation.
Cordi also served as Chief Operating Officer at National Grid's US Gas Business and before that she ran the UK System Operator for National Grid, where she oversaw the strategy, planning and operation of over 14,000 miles of gas and electricity networks in Great Britain.
In her time at National Grid, Cordi has been a strong advocate for innovative solutions to a decarbonised energy market, believing clean technology solutions and new demand response initiatives can help to deliver Government targets for net zero.
Cordi became a fellow of the UK Energy Institute in 2016, acknowledging her significant experience in UK and European energy markets and networks. She was awarded an OBE in 2019 for services to the energy industry.
Skills and competencies: Cordi has more than 20 years' experience in the energy industry, managing key relationships with government officials, regulators and customers. She has overseen transformation efforts to improve the customer experience across the National Grid businesses in the United States and the United Kingdom.
Cordi has a track record of fostering diverse and inclusive organisations and is the sponsor of our Women in National Grid (WiNG) employee resource group.
Prior to joining National Grid, Cordi worked for Centrica, the largest UK energy retailer, in a variety of commercial and operational roles; including serving 11 million customer accounts in the United Kingdom.
External appointments:
Board of Directors, WindEurope
Board of Directors, Energy Networks Association
Member of the Roundtable for Europe's Energy Future (REEF)
Trustee, Faraday Institution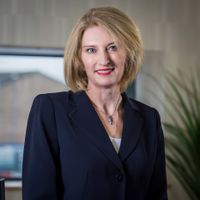 Alison Sleightholm
Regulation and Corporate Director
Alison joined National Grid Electricity Distribution (then SWEB, followed by Western Power Distribution) on graduation, in 1985 and has had a number of engineering roles across the business.
As WPD's Regulation and Government Affairs Manager she has played a leading role in regulatory price reviews and the development of WPD's business plan and stakeholder engagement programme. She also was heavily involved in the acquisition and integration of both South Wales and more recently the Midlands distribution networks into WPD.
On April 1 2018 Alison became WPD's Resources and External Affairs Director.
Alison has a BSc in Electrical Engineering from Southampton University and is a Chartered Member of the Institution of Engineering and Technology. In 2021 Alison assisted with the transition from WPD to National Grid Electricity Distribution.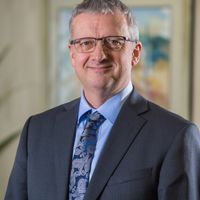 Graham Halladay
Distribution Operations Director
Graham is the Operations Director for National Grid Electricity Distribution. He has responsibility for managing the distribution of electricity to eight million customers across the largest distribution network in the UK.
He joined National Grid ELectricity Distribution (then SWEB, followed by WPD) in 1983 as an apprentice. Graham has undertaken numerous operational and senior management roles within the business. The most recent being Network Services Manager DSO, responsible for the company's transition from a Distribution Network Operator (DNO) to Distribution System Operator (DSO), dealing with internal business system change and external engagement with Ofgem, BEIS and the wider industry. In 2021 Graham assisted with the transition from WPD to National Grid Electricity Distribution.
Non-Executive Directors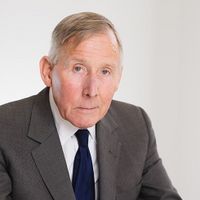 Anthony Cardew
Non-Executive Director
Anthony has served as a Non-Executive Director on each of the Boards of WPD's four Distribution Network Operating companies since March 23, 2017. Anthony founded Cardew & Co in 1991 and remains honorary life president of its successor, TB Cardew, the trading name of Cardew Group Limited, a strategic financial and corporate communications agency based in London, England.
Anthony was educated at Marlborough College and spent his early career as a journalist and financial correspondent. Anthony is one of the most respected and trusted figures in financial communication. During more than three decades of City experience, he has advised numerous businesses and organisations on a wide range of issues encompassing M&A activity, IPOs, demergers, capital raising, corporate restructuring and crisis management. His clients have included some of the most prominent companies in the world.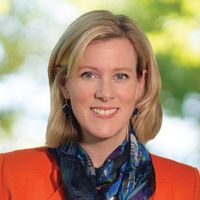 Justine Campbell
Non-Executive Director
On January 31 2022, Justine joined each of the boards of WPD's Distribution Network Operating companies and Western Power Distribution plc as a Non-Executive Director.
Justine is the Group General Counsel & Company Secretary of National Grid plc where she is responsible for safety, legal, risk, compliance and governance activities across the National Grid plc Group, the effective operating of National Grid plc's Board and Committees, and advising on key issues of corporate governance. Justine is a member of the GC100 Executive Committee.
Justine holds an LLB (hons) degree from Trinity College Dublin and qualified as a solicitor with Freshfields, spending five years working in their London and Brussels offices. Other senior positions include Group General Counsel & Company Secretary at Centrica plc, General Counsel & External Affairs Director at Vodafone UK and European General Counsel of Telefonica (O2).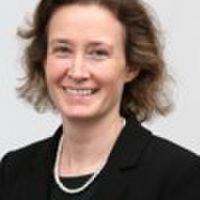 Laura Barbrook
Non-Executive Director
On January 31 2022, Laura joined each of the boards of WPD's Distribution Network Operating companies and Western Power Distribution plc as a Non-Executive Director.
Laura is the Group Financial Controller of National Grid plc where she is responsible for the Group's financial reporting, FP&A and the associated control environment. Laura is also a Non-Executive board member of Unity Schools Partnership.
Laura holds a doctorate degree in biochemistry from the University of Cambridge and is a Member of the Institute of Chartered Accountants in England and Wales. Laura was a senior manager at the accountancy firm Ernst & Young, before moving on to senior finance roles with Rio Tinto, Travelex and Avon.