Investing in our network
During the 8 year period from April 2015 to March 2023 we will invest £7.1bn in our network – keeping the lights on for the 8 million customers who rely on us every day.
We are committed to providing a safe and dependable supply while minimising the impact of our operations on the environment and we strive to provide value by setting exacting targets on our network performance. We constantly monitor our network using the latest equipment and methods to ensure continuous supply.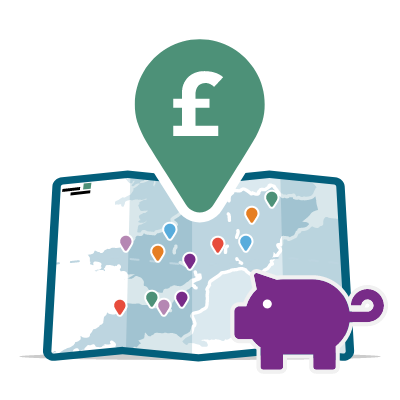 Investment map
We are constantly carrying out works to maintain and improve the network yet, the large one-off projects that we commission tend to get reported more often. However, we believe that the smaller, local projects are just as important and have detailed a selection of projects that are planned and being completed in 2021 and 2022.
Refurbishing and innovating
A concentrated programme of network refurbishment and maintenance helps keep the network in tip-top condition and enables us to detect any potential problems before a fault occurs.
Innovative techniques like Live Line Working help us to undertake our daily tasks with the minimum of inconvenience for our customers.
We are committed to using the latest technologies and working methods and continue to identify further potential improvements. The scale of our network investment during the past three years reflects our aim to be world class in the delivery of power to customers across our region.
Target 60
When problems do occur, our unique Target 60 initiative ensures that the majority of customers have their supply restored within an hour following any interruption.
In more isolated areas we have invested heavily in the use of remotely operated equipment to improve response times. At the hub of our network our control centres can obtain real-time information about the state of the network.
Investment in the latest state-of-the-art IT infrastructure enables our control engineers to monitor and communicate accurate information to our field teams operating 24 hours a day, 7 days a week, 365 days a year.