Training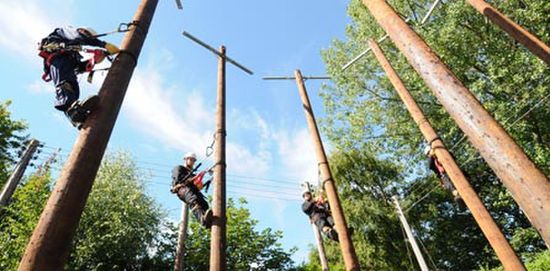 National Grid operates one of the biggest and best-equipped facilities for the provision of skills and operation training for the electricity distribution industry.
Most of our training is only suitable for persons already employed in the Electricity Distribution Industry. We regret that we are unable to offer training to non-business customers.
Our most popular course, 'Overhead and Groundmounted 11kV Switching' is available to business customers with required 'Good Practice' training to operate a private high voltage network.
Operations
Basic Operational Safety, Electrical Working Parties, Access to Substations

Overhead and Ground Mounted 11kV Switching