Operations and Maintenance Services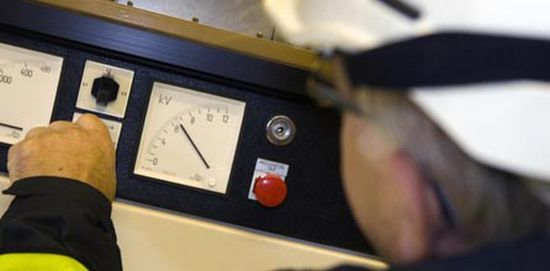 The Regulations:
The Electricity at Work Regulations place a responsibility on owners of electrical networks to maintain their equipment and keep it in a serviceable condition sufficient to prevent danger.
A British Standard exists that gives guidance on the operation and maintenance of electrical networks. This standard provides advice on inspections, operational checks, testing of systems and full routine maintenance. The Health and Safety Executive has also issued guidance, "Keeping Electrical Switchgear Safe". This advice is intended to help managers, engineers and other personnel in selecting, operating and maintaining electrical switchgear from 400V to 132kV.
While failures of electrical switchgear are rare, when these do occur they can be catastrophic, with the expulsion of burning oil and gases. This has the potential to cause death or serious injury to people in the vicinity as well as causing major damage to plant and buildings and the interruption in business.
National Grid is able to provide professional advice based on many years' experience of operating a wide range of electrical equipment and can provide routine inspection, diagnostic testing (thermal imaging and partial discharge), and full maintenance based on an agreed frequency. Our service aims to cover the full needs of electrical network owners using the latest technologies and highly trained staff.
Services we can provide:
Switchgear maintenance including oil filled, SF6 and vacuum up to and including 132kV

Protection maintenance and trip testing

Transformer oil sample testing, including PCB, gas spectrum, metals and furfuraldehyde

Transformer oil change service including PCB contaminated oil

24 hour/365 day emergency call out service

Fault location and repair service on plant and cables

Operation of network

Annual substation and asset inspections

Thermal imaging

Partial Discharge testing

Cast Resin/Air cooled transformer inspection maintenances

Provision of "As Found Reports" after work carried out

Plant database for record holding

Schematic drawing service

National Notification of SOPs, DINs and MODs service
We are specialists in the operation and maintenance of electrical networks. If you have a fault we can locate it and repair it. We have fault location equipment for all types of cables and specialist engineers for faults, cables and protection systems.
We can remove PCB contaminated oil and plant under controlled conditions using licensed disposal contractors and provide replacement oil and plant as necessary.