About us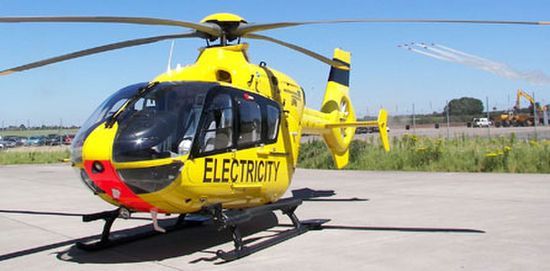 Our Helicopters
Based at Bristol Airport, the National Grid helicopter unit has recently updated its fleet to five EC 135 helicopters.
Apart from its work for National Grid the unit serves a consortium of electricity distribution companies, as well as providing charter work for other businesses and organisations.
Highest Safety Standards
We service our helicopters ourselves in-house to exacting standards.
All flying is carried out to the highest level of expertise. Our CAA low-flying exemptions are far less restrictive than those granted to other 'non-specialist' operators. This is in recognition of our excellent safety record and because line patrol is the primary job of our full-time crews.
The Helicopter Team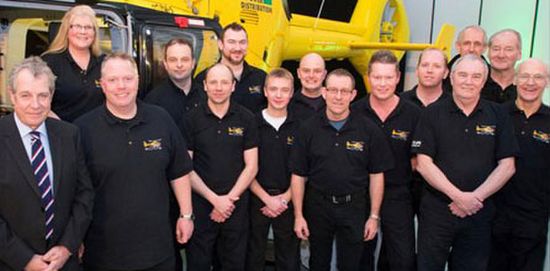 Our Helicopter Unit is operated by a staff of five pilots, five observers and three maintenance engineers. Under the charge of Accountable Manager Robin Tutcher, the team operates out of a specially constructed hangar and offices at Bristol Airport.
The crews are qualified, highly skilled and experienced, and notch up over 2,400 flying hours annually. They ultimately decide if bad weather – high winds, poor visibility, dense rain – makes flying hazardous or impractical.
Robin says that the whole operation is one huge team effort.
"We know we can rely on each other to get the job done which is very important"