How to report a power cut
Don't assume that we know you have no power.
To ensure your supply is restored as quickly as possible, get in touch: there are multiple ways for you to contact us:
Report a power cut online
You can now report a power cut online, quickly and efficiently.
---
Report a power cut by phone
If you need to tell us about a power cut we don't know about yet please call our team on 105.
Please ring us on 0800 6783 105 or 105 as soon as possible. If we already know about the problem, we should be able to tell you when we expect your electricity to be restored.
(Text phone users can dial 18001 before any of the numbers above to use Text Relay to access the service).

---
Or use our 'Power Cut Reporter' mobile app
You can now use a mobile app to report a power cut and speak to our Contact Centre. We'll ask you a few questions and you can then report your power cut, receive updates and alerts at saved locations and join our Priority Service Register.

The app is available on the App Store and Google Play, you can also scan the below QR Code: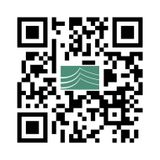 ---
Watch our Contacting National Grid video
---
Further information
Safety first - fallen power lines
Stay away from fallen overhead power lines and keep others away too. Call the Police if a road or path is blocked.
Always assume that a fallen overhead line is live and call us immediately to report it.
Be careful when clearing fallen branches or debris from your property after severe weather. Keep away from anything that may be touching overhead lines.
Your Power Supply information
Please click here for information on disturbances to your electrical equipment and supply.

Please click here for information on planned interruptions to your electricity supply or see the video below.
You can view our Customer Service Guide and Statement of the Details of the Safety and Security of Supplies Enquiry Service document here